Elven Mill
Elven Mill Papercraft Model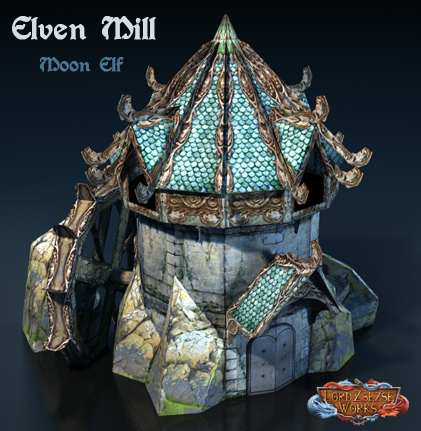 We started a project one year before and after many pauses we would like to introduce the first piece of a big series for You: The Elven Mill.
This series will be included many buildings around the theme of elves.
After you built this model you can easily remove the wheel and use the mill as a tower.
This product includes:
basement
removable first floor, roof and mill wheel
items
3 styles: Wood elf, Moon elf, Medieval
After you customized your model with the buttons on the first page you can print the whole model with your settings. You don't have to switch layers just use the buttons like in a program and check the result in the preview image. You can set the base style, change the texture of stones at the side of the mill and switch more windows onto the roof (1-4).
Building time: 8-10 hours.
For 1 inch based miniatures.
Image format: 200 dpi, U.S. Letter, PDF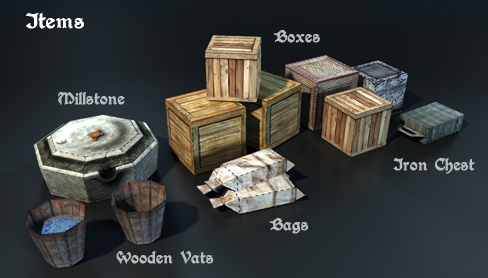 Other Textures: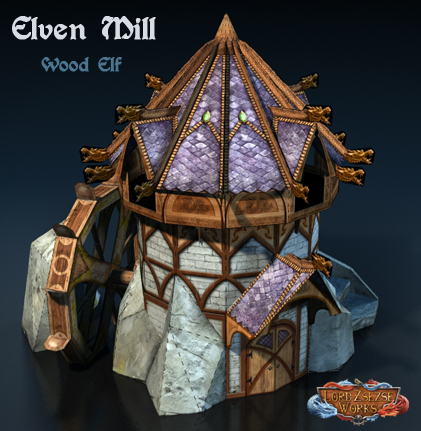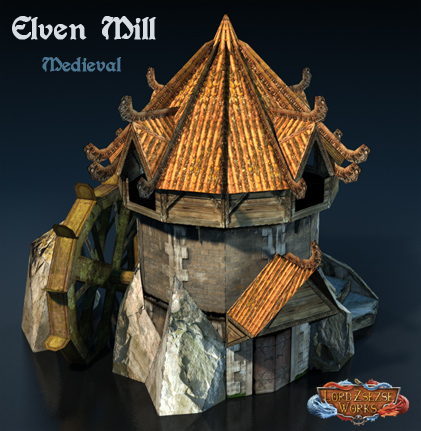 Pictures of the printed model: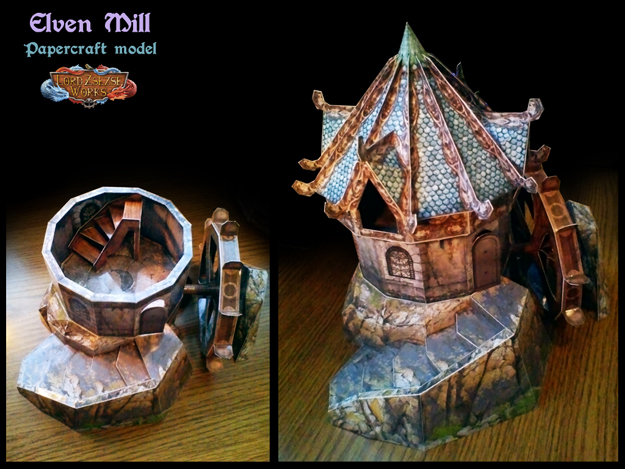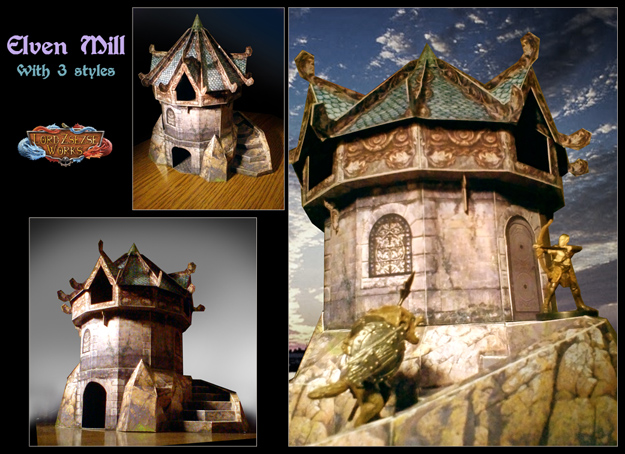 This is an interactive PDF file that includes layers and buttons.
These will work only with Adobe Acrobat Reader.
If you don't have Adobe Acrobat Reader, you can download the newest release here: http://get.adobe.com/reader/
A nice video tutorial for using fan-created cutfiles for the Elven Mill papercraft terrain. Thank you Oldschooldm!
Here are the pictures and cutfiles:
http://cardboard-warriors.proboards.com/index.cgi?board=gallery&action=display&thread=4443