Ground Set #10 - Desert
Ground Set #10 - Desert
Ground Set #10 - Desert
This set includes 79 terrain tiles in 2 PDF files!
This is the updated version of Ground set 10, the older set included only 38 tiles, but now this set including 37 road tiles and 42 ruin tiles.
Each tile is 6x6 inch based, with and without grid
Image format: US Letter, 200 dpi, pdf
Print the tiles and build up your own desert!
You can fit any map together quickly.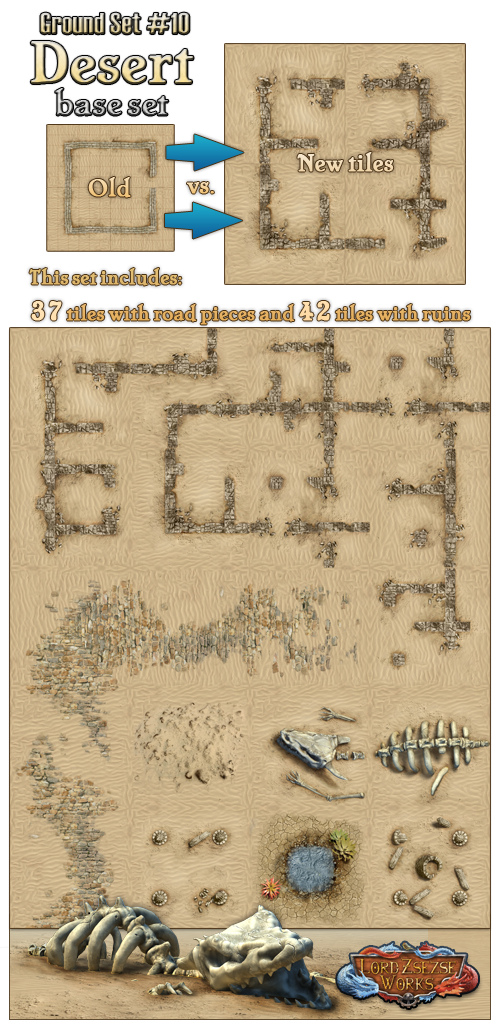 This is a multi-layered PDF file, you need Adobe Acrobat Reader to use it!
You can downlad it from the http://get.adobe.com/reader/ site.
For personal use only.