Ground Set #14 - Trenches
Ground Set #14 - Trenches
Ground Set #14 - Trenches Ground Set
What is the Ground Set?
The Ground Sets are 6x6 inch sized tiles, which you can build up your own maps.
Would you like to have your game be fought in real trenches on your table?
These trench tiles will have you feeling like you're actually sneaking and fighting down in the trenches.
With bullets whizzing right over your head and the shouts of the wounded in the air, you'll know that this is time for you to be a hero!
With this new Ground Set, we travel into the time of World War I and World War II.
The military has always used trenches to protect important area. Sometimes soldiers had to dig them out very quickly in downpours when they knew the enemy was coming.
This set includes a quick-finished trench in both realistic and 3D styles.
Our Ground Sets include 6x6 inch tiles which you can build up your own maps.
In this set you can customize your trench with buttons on a control panel.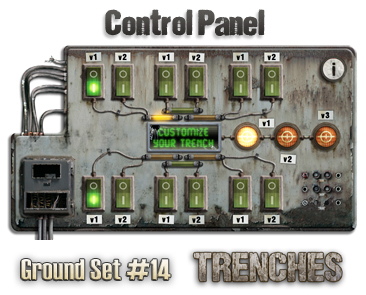 This set includes more than 100 tiles, since each tile can be altered to have different turns and exits.
With those three switchable paths, you can build up more diverse trench systems.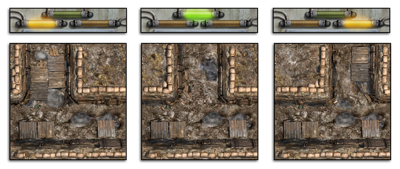 This product includes:
Center Straights
Lower Straights
Straights with Firing Steps
Straight with Bomb Hole
Straight with Depot
Depot Areas
Angled Trenches
Angled Connectors
V Trenches
Right Angle Turns
Dead Ends
Landscape Tiles
Image format:
6" x6" tiles
U.S. Letter, 200 dpi, PDF
Our Ground Sets are made for 1 inch based figures, where one inch = 5 feet in the real world.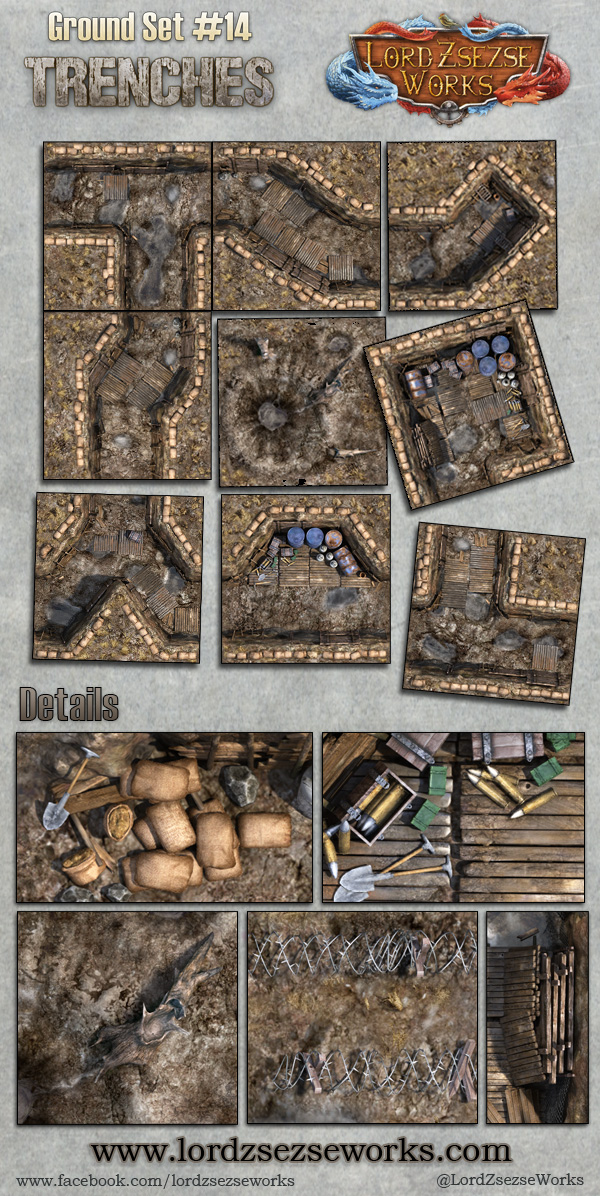 Use Adobe Acrobat Reader 7 or higher.
Layers and buttons will work with this program.
You can download the newest version of Adobe Reader here: