Under the Castle #1 - The Cellar
Under the Castle #1 - The Cellar
Under the Castle #1 - The Cellar
Battlemap
Barrels, boxes, flour bags... its a typical cellar.
But you may find something else in the deeper cellars...
This set includes the following:
Five rooms and one corridor broken into pages, and poster sized color jpg images
Orthographic and pespective view of rooms
Isometric view of rooms
72 dpi sized color jpg images for the online rpg players
Image format:
1" game tiles
PDF: U.S. Letter, 200 dpi
Jpg: 200 dpi and 72 dpi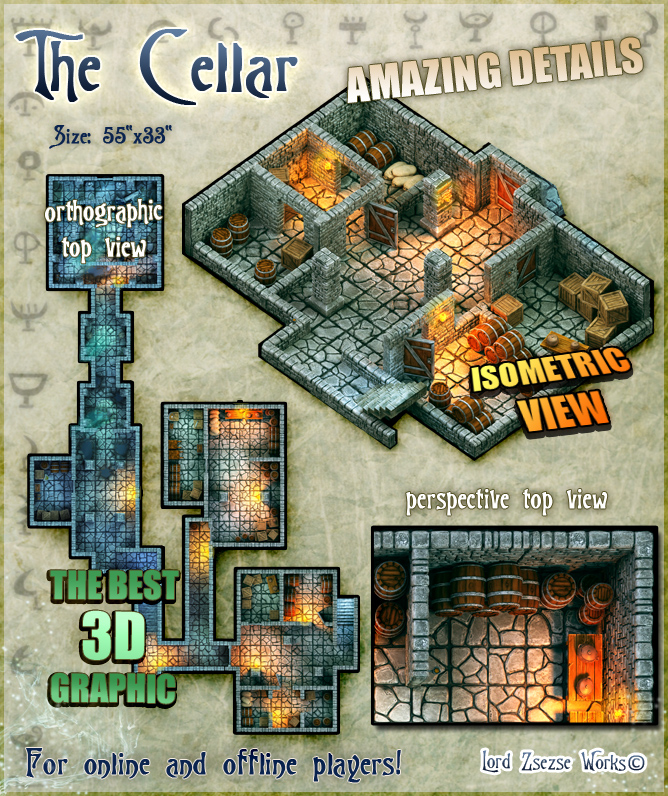 This is a map, not a story.
For personal use only.