Zsezse's World - Path to the Dark Forest
Zsezse's World - Path to the Dark Forest
Path to the Dark Forest
Battlemap
There is a sunny place near the Hunter's house. A long path leads your steps among the green fields and brush and everything is fine until you step under the high trees' shadows.
Don't wait for the moon because the dark forest is near. Sometimes, creatures come out from the forest and devour deer and other animals. Hundreds of years ago this forest was safe, but as the darkness increased, the trees fed upon it and something twisted and wrong came out the cold ground. An old and damaged arch shows you the corner of the dark forest.
Nothing good awaits you on the other side.
This map will lead you to the arch and will allow you to discover hidden things in the cave.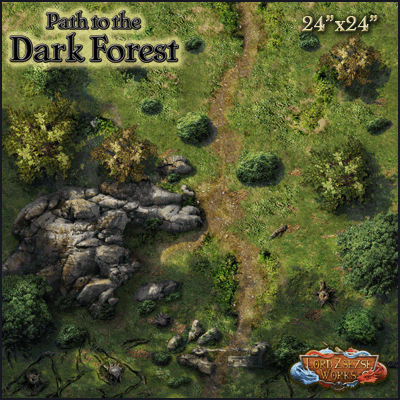 Image format:
Base size: 24x24 inch, 200 dpi, U.S Letter, PDF with layers
The Battlemaps now contain the maps also in poster size, so you can print them out in the best quality and fit them together.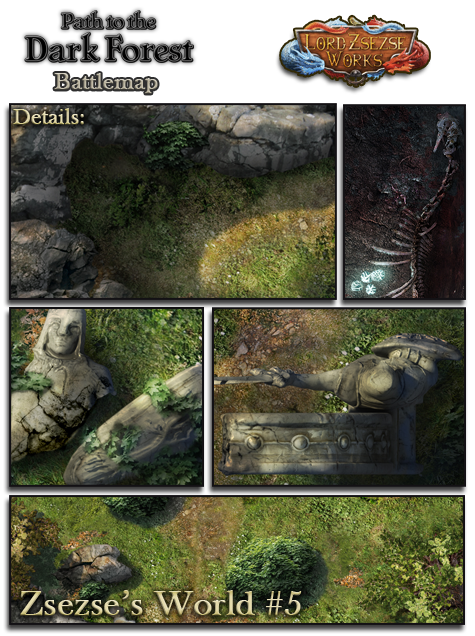 You need Adobe Acrobat Reader 7 or later.