KBOX "Tome" Dice Box
KBOX "Tome" Dice Box
This KBOX "Tome" is the pinnacle of gaming boxes.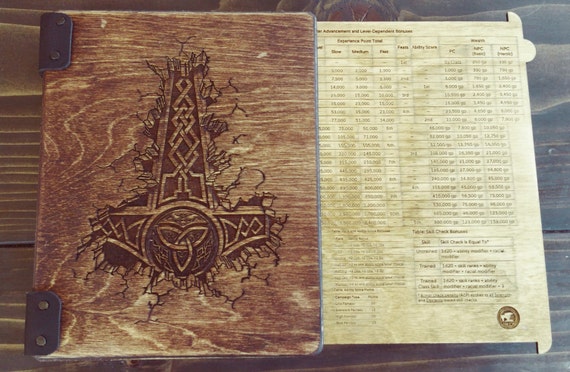 The Tome has space for pens, pencils, miniatures, and dice. There is a dice rolling area and room for up to 90 cards from your favorite card game.
The killer feature of this KBOX, however, are the rule inserts. This KBOX doesn't just look like an ancient tome, it can BE ONE! Optional 1, 2, or 3 page inserts allow you to customize your rules as you'd like - and secretly cart them around in your gaming box until you need them.
Select the number of pages you'd like added to your KBOX "Tome" below. Each page comes with space for rules on the front and back.
The price listed is for the basic/common model but each KBOX can be customized to a great degree. Choose the basic model and then after deciding on customization options the final price will be provided via email.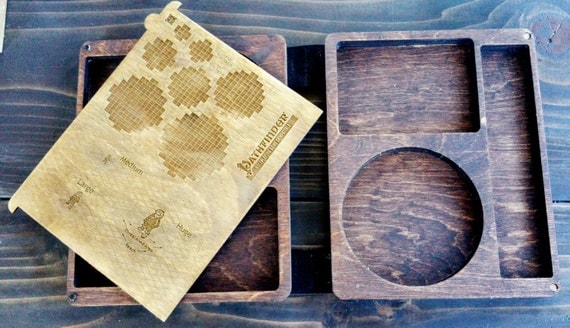 With your purchase you will receive a one page KBOX tome. You get a fully customized KBOX with one secret page (front and back) of rules, and choose the color and one engraving of your choice for the front cover of the tome.
All orders come with felt bottomed containers (no pictured) to reduce sound and better protect your gear.
NOTE: I will contact you ASAP after your order is placed for specifics on what you would like engraved on your KBOX (name, font, pictures, etc.)